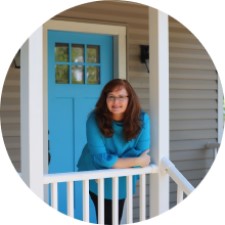 Your stimulus questions answered! Melinda Bulls interviewed on Channel 6 KCEN TV. How best to use your stimulus check.
Click here to schedule a phone call, and let's get acquainted!
Bulls Financial Group is an independent financial services firm where Melinda Bulls has been serving her community for nearly twenty years. As an independent firm, Bulls Financial Group has the freedom to structure their business in a manner that best serves their clients, offering multiple investment choices to help you reach your financial goals. As Melinda points out... "It is important that you control your financial future because you don't get a second chance in your retirement years." When you are looking for a trusted financial professional, you need someone who is honest, has integrity, and listens to your goals. A trusted financial professional is someone who stays current with today's market and can make complex ideas relatable.
Melinda Bulls is that trusted financial professional you are seeking. She believes that everyone deserves access to solid, professional investing guidance. Melinda has been a Dave Ramsey SmartVestor Pro, formerly called ELP (Endorsed Local Provider), since 2005. Dave's audience depends on her to provide reliable, trustworthy financial advice and to provide exceptional customer service. It's a responsibility she takes seriously every day.

Are you ready to get started securing your financial future?
Are you prepared to take that first step towards a more secure future - for yourself, your family?
Ready to take the steps towards reducing your debts, planning for retirement, and saving for your child's college education?
It's easy to schedule a free consultation. Her common sense approach will help you get your financial household in order by reviewing your current strategy for Protection, Liquidity, Retirement, Education, & Debt. She'll walk you through it every step of the way. A good investment professional is going to do more than pick your funds. They are going to fit your investments needs into your life, consider tax implications & changes in legislation, and educate you so you'll understand what you're investing in and why.
Let Melinda help you get your financial household in order! There are many resources that she can share with you including a written financial analysis for your family. This analysis will be unique and specialized for you, depicting your full financial picture, including: debts, assets, net worth, expenses, income, savings, retirement, insurance and college planning. This website is also loaded with helpful information - a library of educational articles and videos aimed at teaching financial basics like cash management & understanding IRA's, financial calculators designed to help you estimate answers to common financial questions such as loan payoff amounts and so much more!
Melinda has the heart of a teacher and would love to introduce you to financial planning. She wants to sit down and talk about your present financial circumstances, and your goals and dreams for the future. She cares about her clients and will always go the extra mile to help them get their financial households in order.
Sign Up Here for our Monthly Newsletter.
If you're ready to take steps towards financial security - have questions - or just seek more information,
We would love to hear from you!
Email me at melinda@bullsfinancialgroup.com or pick up the phone: (254) 899-9944.